Take a look at some of our recent customers tattoos.
Proin gravida nibh vel velit auctor aliquet. Aenean sollicitudin, lorem quis bibendum auctor, nisi elit consequat ipsum, nec sagittis sem nibh id elit. Duis sed odio sit amet nibh vulputate cursus.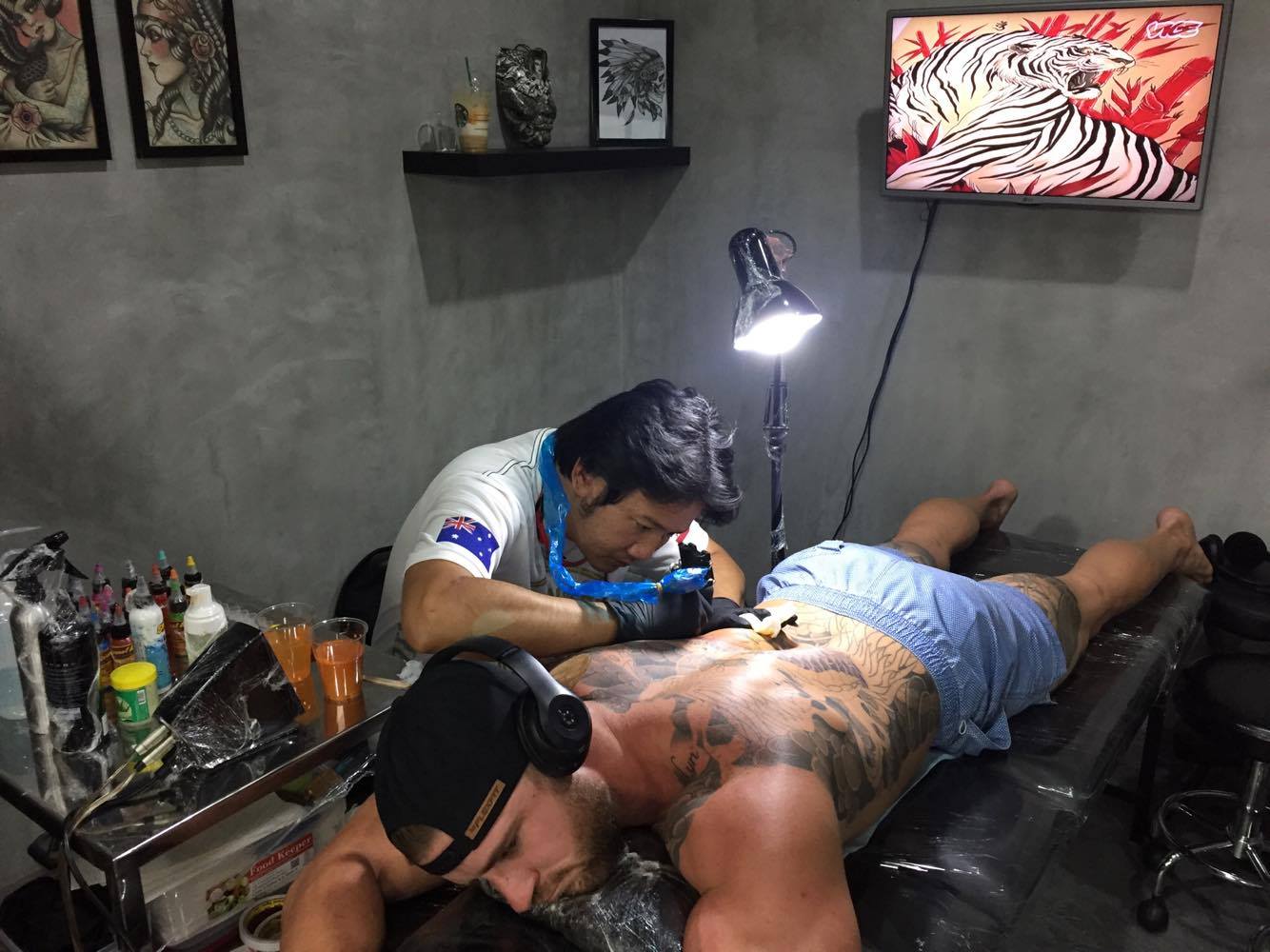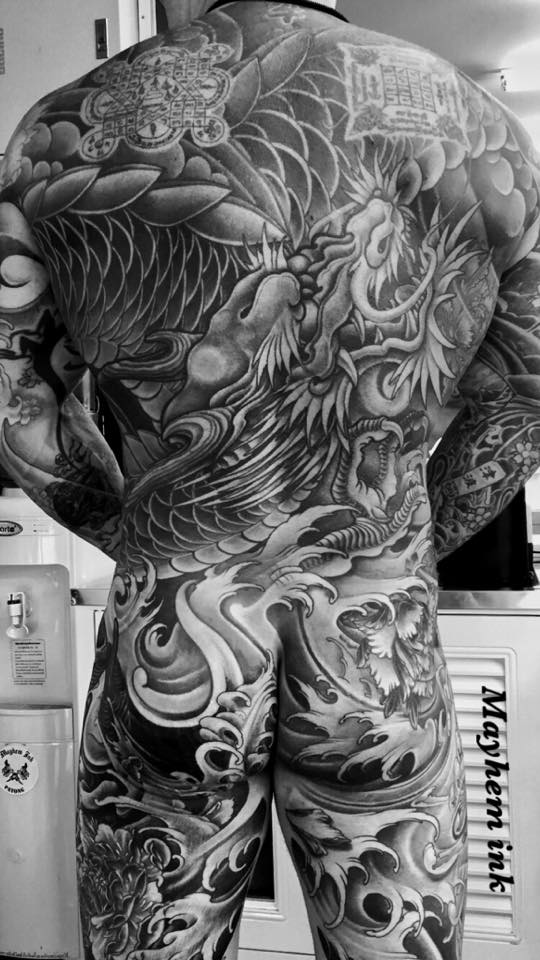 Explore our studio and you will see the reason why you should choose Mayhem Ink for your tattoos in Phuket.
Our studio is Australian & New Zealand owned and we operate it to the highest standards of hygene and professionalism. Entering our studio you will find its spacions and spotless, and we can cater to all levels of privacy needs you may have with curtained off areas for your comfort.
Australian & New Zealand Owned and operated
Highest standards of hygene available
Award winning professional artists
privacy and comfort guaranteed
The best tattoo experience I have ever had! From start to finish the staff were professional and helpful with any queries I might of had. The artist Phung delivered world class customer service and left me walking out absolutely loving my new sleeve. I'll be back guys! Thanks again.
Luci wanted her first tattoo and did some research and Mayhem Ink came up in the top studios. Dazza was great really friendly and helpful
The studio is really clean and hygienic
Tattoo completed – thank you very much
Great & clean studio, friendly and professionelle staff, awesome tattoos – Would definitely recommend this place!
Contact our friendly staff today to discuss your designs or to book in.